Room D1-8, 12/F Hang Fung Industrial Building Phase 1 2G Hok Yuen Street, Hung Hom, Kowloon Hong Kong
TEL (852) 2330 2322
FAX (852) 2364 0032





Semi - Precious Cabochon/Beads / Opal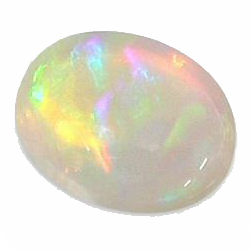 Opal
Mohs Hardness: 5.50
Specific Gravity: 2.15
Reflective Index: 1.45

The White Opal has a whitish base colour all over the gemstone. The brilliant colours emanate from this white base. One of the differences between White Opal and Black and Boulder Opal is the colour play generally extends from surface to base, or from skin to skin, whereas the other two types have a naturally occurring single base colour , differing from its surface colours.With a light texture base, this material can appear from a superior crystal gel form emerging with interplay of different firy bright colours down to a purely white milky solid. It is usually drawn from the mines in Coober Pedy, Andamooka in South Australia.